Functional Proteins
Recipes / Applications
Description
More than just fat and egg replacement systems.
WHEY PROTEIN CONCENTRATES for all your product needs.
DairyLo® & Eggstend® can be exported to: United States / Canada / Mexico / South America / Oceania.
Featured Brands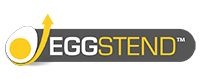 Egg Extenders & Replacers
Eggstend® 220
Eggstend® 300

Fat Replacers
Dairy-Lo®
Dairy-Lo® PC
Features
WATER BINDING:
Proteins have a strong affinity to hold and control moisture.
Prevent syneresis and ice crystal development.
Maintain phases and control moisture.
EMULSIFICATION:
Prevent oil and water from separating during processing and storage.
Develop fatty-like mouth feel.
SOLUBILITY:
pH stable over wide range.
Processing robust.
COLOUR DEVELOPMENT:
Promote browning.
Provide opacity.
Smoothes out.
STRUCTURE:
Build and maintain structure.
Provide crumb strength.
Build body.
FLAVOUR:
Bland flavour with a hint of dairy.
Mask off notes from other ingredients.
Round out flavour profile.
TEXTURE:
Create tenderness to impart a desirable eating quality.
Impart creamy smoothness.
FOAMING:
Create gas bubbles to maintain volume and aerated structure.
Reduce foaming during wet processing.
GELLING:
Form a set matrix with heat.
Hold gel structure during shelf life.